Origin & Philosophy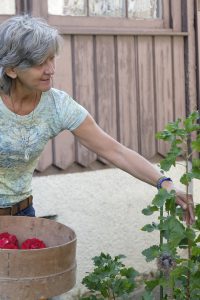 Recently and in the past few years, far away from what I have learned and experienced so far, I have started to figure out how to handle and not only protect but also preserve the resources that mother earth yet provides us with.
While focusing on the issue what is essentially beneficial for humanities well-being, I discovered my passion for the broad field of plants and herbs. Intensively I "taken" the plants apart and examined them. I examined and dissected them acutely, learning about the potential usage of each part – either root, leave, blossom or seed – manufacturing essences, creams and oils.
By consciously engaging in the teaching of the healing powers of some well-chosen herbs, I tried to track down the essential components. I took my time, one year to be precise, to adjust to every single plant in peace and quiet. I spent many weekends drawing the peculiarities with watercolor pencils to picture the tenderness and diversity of these plants. Painting helped me to approach and understand not only the composition but the whole plant itself. With this way of expression, I was able let all the love I could muster and all my heart flow into my work.
cum corde also means: through my heart to the image, through my heart to the essence of the plant. I deliberately did not improve or retouch the drawings that were created in this mood and silent debate.
About me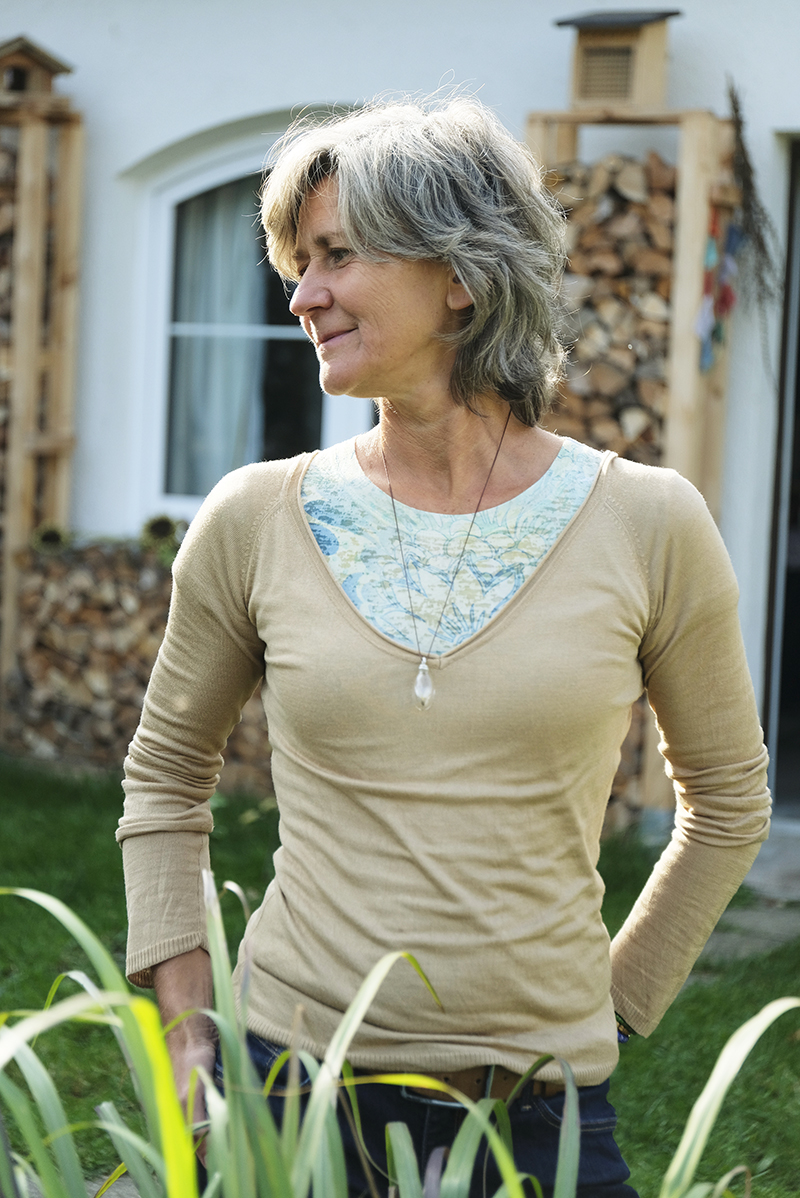 I, Angelika Brinkmann (*1964) live in Munich and Schondorf am Ammersee. For more than 25 years I work as a goldsmith and jewellery designeras a freelance artist with my own studio:
After additional trainings in kinesiology, herbal pedagogy and phototherapy, I developed the cum corde card set. I developed the cum cordecard set.
The search for herbs in my own backyard was particularly important to me. 98% of all the herbs I use for cum corde can be found in my domestic environment, what indicates mainly Bavaria. I deliberately chose them and cultivated these 49 plants organically in my garden, where I take almost exclusively care of them. where I take almost exclusively care of them.
With cum corde I found a way to combine my two passions and professional focuses: Jewellery and the healing power of plants merge into one – cum corde. My conviction is that the knowledge about the curative energies is sufficient to unfold an effect of physically and mentally well-being.
My message is simple: if we can trust ourselves and mobilize our own self-healing powers, we are able to find our way back to our inner selves – in peace and quiet. Focusing our minds on the positive qualities will support our healing process and help us grow inner peace.
Gratitude
Thanks to my closest inner circle I was able to realize my heart-project cum corde.
My massive thank you to the inspiring souls around me, in particular to Silke Witzsch, Mia Lange, Christiane Seiwald, Renate Fiedler, Kerstin Möller, Claudia Korthaus and Suse Güllert.
Each of them has played their very own role and put their individual personal passion into the creation of the herb card set. With long conversations and supportive attitudes, they empowered me to find out where the journey is going and have ensured me that to trust my gut and do my thing is the best I could possibly do. The self-confidence I gained with every long conversation we had was truly the wind beneath my wings and made, patiently accompanied by you, the implementation of cum corde possible.
I am so very grateful to have had you as friends, partners and companions on my journey.